Welcome to Roberts Creek Well being - Health food store
Roberts Creek Well-being Gift Guide '22
Posted on December 08 2022, By: Cassidy Birch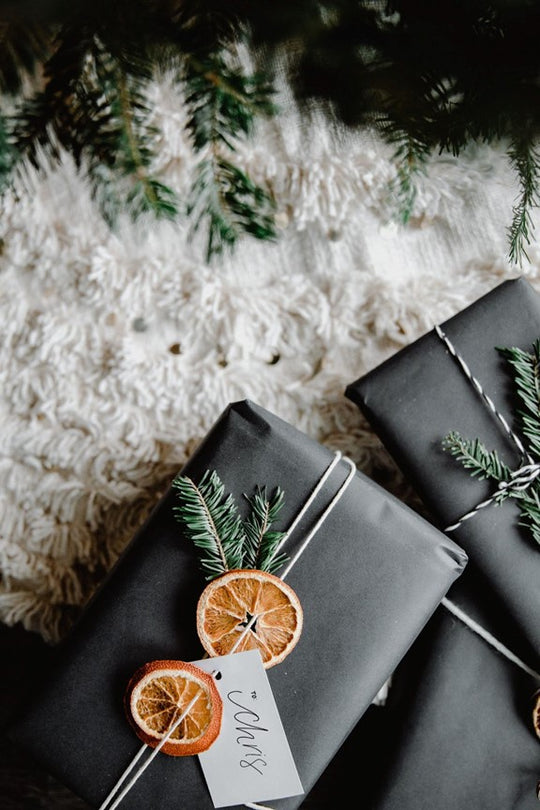 The Roberts Creek Well-being holiday gift guide is here!
Infuse mindfulness, intention, and sustainability into this year's gift giving with local shopping this holiday season.  By shopping locally, you'll find unique, handmade, and thoughtful presents for the ones you love, while supporting small businesses, circulating money back into your community, and reducing the environmental impact of ordering from afar.  Whether you're gift-seeking for a child, parent, best friend, or romantic partner, Roberts Creek Well-being offers a little something special for everyone in your life.
Canvas Candles – Clean burning, non-toxic, naturally scented soy candles in an array of beautiful scents like Ciderhouse, Fireside, Woodland, and Twilight.  Made locally in Vancouver, B.C.

Keylets – These beautifully designed, elegantly crafted wearable keychains are made with food grade silicon and free from harmful chemicals. Wear them on your wrist, toss them in a bag, or clip them to your purse.  For the person in your life who always loses their keys!  Made in Kelowna, B.C.

Soak and Sea Bath Bombs & Soaks – Designed right here on the Sunshine Coast, these beautiful crystal enclosed bath bombs are made with natural salts, essential oils, and dried herbs.  Inside the bath bombs, you'll find a crystal treasure of opalite, amethyst, rose quartz, carnelian, rainbow moonstone or galaxite.
Question cards – Shop our wide selection of card games (100 questions by School of Life) and oracle cards for every occasion.  From family-themed games designed to spark connection and skill testing questions for boosting brain power, to relationship cards designed to deepen intimacy and oracle cards for guidance and self-discovery.
Halo Healing sprays – These beautiful aura and room cleansing sprays are made with essential oils and crystals designed to support healing, protection, self-love, clarity, and balance. Made in Gibsons, B.C!

Bear Essential Oils – Indigenous owned and made in small batches in Black Creek on Vancouver Island. Organic, wild crafted, and ethically sourced.  A perfect stocking stuffer!
Fable Apothecary Room Spray – These beautiful sprays are handmade on the Sunshine Coast with natural essential oils.  Scents include "Enchanted Forest, Blissful, Moondance, and Wonderlust.
Shey Smith Pottery- Beautiful pottery handmade right here in Roberts Creek! An assortment of mugs, butter dishes, vases, salt pots & espresso mugs!
Glass Blown Pipes- Made in Tsawwassen B.C! Jay Eckhardt handcrafts one of a kind mushroom, Christmas or flower pipes that pair well with Gaia Herbals smoking blends. Jay makes mushroom & gemstone pendants too!
Harmonic Arts Mushrooms Elixirs-  Give the gift of medicinal mushroom exlirs! Harmonic Arts is a company based out of Vancouver island. They have a variety of mushroom and herbal based products to support your loved ones well-being.
Honey Candles- Beeswax candles have long been coveted for their inherent honey scent, and naturally long burning qualities. They make for a great gift!
Books & Journals- We have a wide assortment of books like; poetry, astrology, self healing, parenting and 'School of Life' books. Our journals are beautifully created by Blue Angel Publishing.

Soap- Locally made soaps that offer a wide variety of essential oil based scents!
We thank you for supporting local & keeping the Sunshine Coast small business's alive!