Welcome to Roberts Creek Well being - Health food store
A Guide to "Spring Cleaning" Your Products
Posted on March 20 2023, By: Cassidy Birch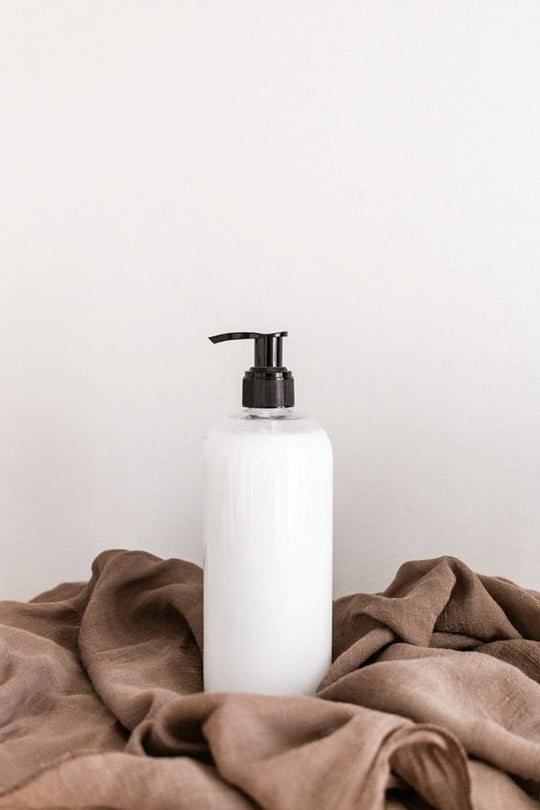 Spring is the perfect time to take inventory of all the products in your home, and clear out anything that doesn't support your overall health.  When we think of healthy living, diet and exercise usually come to mind.  But an often overlooked aspect of wellness is paying attention to the products we use on our body and inside our homes, and ensuring they're free from harmful ingredients.
Unfortunately, many conventional body care and household products contain toxic ingredients which, when used overtime, can lead to unpleasant health symptoms such as hormonal imbalances, inflammation, headaches, skin rashes, and a weakened immune system.
The good news?  There are SO many wonderful alternatives on the market that use natural, safe ingredients to offer the same benefits as your favourite conventional products, without the addition of harmful chemicals.
Today, we're sharing the official Roberts Creek Well-being Guide to "Spring Cleaning" Your Products, and offering safe, non-toxic recommendations for all of our favorite products.  We hope this guide inspires you to do some spring cleaning this year, and begin making the switch to a greener, cleaner home.
Skin care
When it comes to skin care, we recommend looking for products that incorporate nutrient-rich oils, herbs, and essential oils to help cleanse, tone, and moisturizer the skin.  Avoid Ingredients like phthalates, parabens, formaldehyde releasers, and synthetic fragrances.  A good rule of thumb?  Buy products with ingredients you recognize!
Our picks:
Modern Hippie Aloe & Honeysuckle Cleanser

Weleda Gentle Milk Cleanser

Modern Hippie Aloe & Rose Toner

Fable Rose & Lavender Toning Mist

Fable Facial Oils

Modern Hippie Exfoliating Clay Mask

Christie Woodin handmade in Roberts Creek bar soaps
Hair Care
Choose hair care products that utilize moisturizing oils, herbal extracts, and naturally derived scent to clean and moisturize your hair.  Stay away from dimethicone, sulfates, parabens, polyethylene, and synthetic fragrances and colors.
Our picks:
Carina Organics Shampoo & Conditioner in Sweet Pea or Unscented

Giovanni Hydrating Shampoo & Conditioner

Carina Organics Hairspray

Christie Woodin Shampoo Bar
Oral Care
When it comes to oral care, avoid ingredients like fluoride, triclosan, sodium lauryl sulfates, and plastic toothbrushes.  Instead, choose a toothpaste that naturally cleans and freshens with essential oils and simple ingredients like baking soda, coconut oil, charcoal, and reduces your waste consumption by swapping to a bamboo toothbrush!
Our picks:
Dr Bronner's Toothpaste

Desert Essence Toothpaste

Weleda Calendula Toothpaste

Radius Pure Silk Floss

Desert Essence Whitening Mouthwash

The Future is Bamboo Toothbrush


Body Care
Avoid deodorants that contain aluminum, talc, parabens, synthetic fragrances, and sweat-blocking antiperspirants, and instead choose products that utilize 
Our picks:
Routine Deodorant

Lavilin Deodorant

Weleda Deodorant Spray

Weleda Pampering & Body Beauty Oil

Weleda Hydrating Hand Cream

Fable Apothecary Citrus Vanilla Body Butter

Caboo Bamboo Wipes

Natracare Menstrual Products
Household
Household items, such as cleaning sprays, handsoap, and laundry detergent, are often overlooked when it comes to choosing greener products.  But conventional versions of these items contain the same harmful chemicals found in body care, such as Butoxyethanol, coat tar dyes, ethanolamines, sodium lauryl sulfate, triclosan, ammonia, and synthetic fragrance.
To find safer options for these products, look for a minimal ingredient list with words that you can actually understand, and scents created from essential oils.
Our picks:
The Bare Home All Purpose Cleaner

The Bare Home Hand Soap

Nellie's Shower & Bath Cleaner

Nellie's Toilet Bowl Cleaner

Nellie's Dishwasher Powder

Caboo Tree-Free Paper Towels

Caboo Tree-Free TP

Burning Sage &/or Palo Santo to cleanse energy in your home
If you're interested in reducing waste in addition to purchasing cleaner products, you can now buy Bare Home products package-free at our in-store zero-waste refill station! IN STORE SALE COMING SOON- STAY TUNED

Written by: Hannah Schmitt